Over the last few months, Microsoft has been aggressively trying to make users stick to the Edge browser and use it more regularly. The company accepted the fact that it deliberately made it challenging for the users to switch to any other browsers in Windows Operating System.
And, now when you go to Chrome's download page and try to download the Google Chrome in Microsoft Edge Canary, you will be displayed with a message;
"That browser is so 2008! Do you know what's new? Microsoft Edge. Come to the future"
There is also a second popup that tells users that Edge is using the same technology and not to install Chrome on their systems.
"Microsoft Edge runs on the same technology as Chrome, with the added trust of Microsoft. Browse securely now"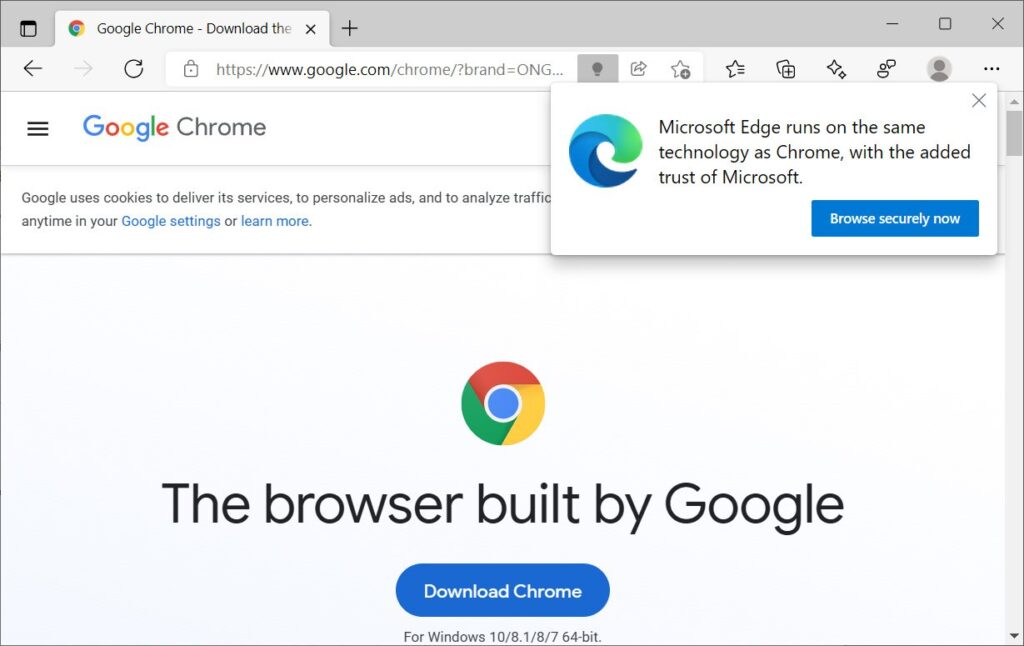 There are three more notifications that tell users that Chrome is outdated and monotonous, Chrome is not reliable as Edge, and also that you can save more money while using Edge browser.
"I hate saving money, said no one ever. Microsoft Edge is the best browser for online shopping. Shop smarter now"
"Microsoft Edge is fast, secure, and the browser recommended by Microsoft. Discover more benefits. Learn more about Microsoft Edge"
"Looking for speed and reliability? Microsoft Edge is the only browser optimized for Windows 10. Try a faster browser today"
All of these notification messages are stored in the .pak file located at; %LocalAppData%\Microsoft\Edge SxS\Application\98.0.1092.0\Locales\en-US.pak
Meanwhile, Google also sends popups while using its search engine or other services. However, Google provides the option to decline its advances like the one below: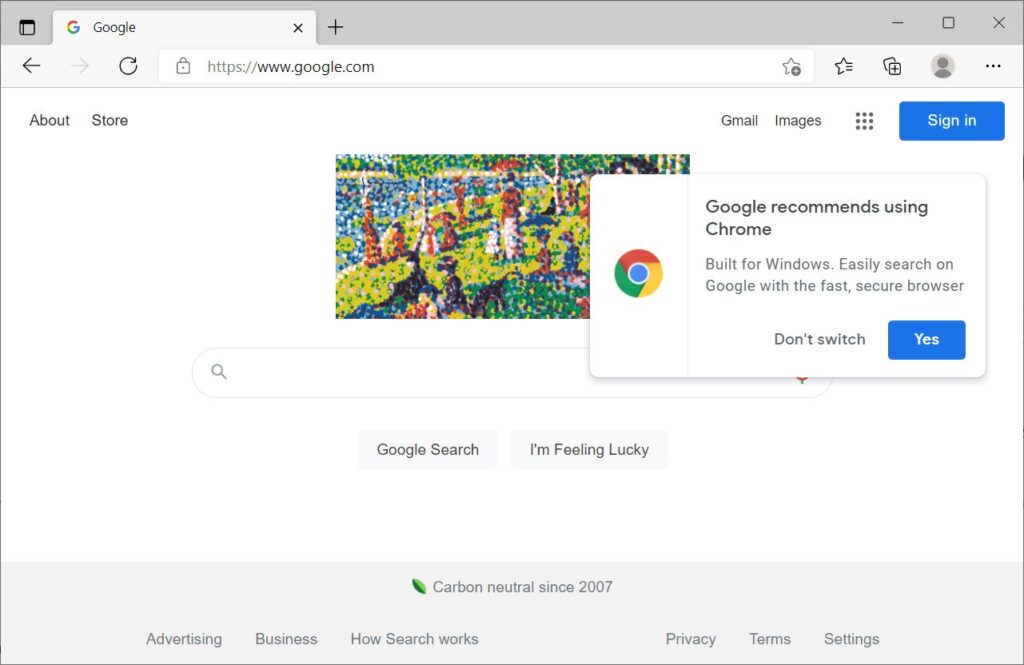 One thing users should note here is that Microsoft Edge's message in the popup is more loud and clear than Chrome's message in the popup.
Are you looking for more software news? Signup for our newsletter and get the latest updates regarding software from top tech industries.